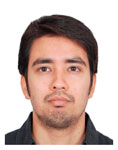 Nitin Mehra
Counselling Psychologist (Masters), B.Tech (C.S), Member APA, Existential Psychotherapist, Co-Founder & Director at Harmony, Advisory Chair (Raksha Foundation Rehab), Training Consultant Ostrich India, Pursuing PhD in Psychology
Profile on Practo.com (Click Here...) **Leave Status: From 26th May,2017 to 14th June, 2017
Welcome to my web site. I am a Counselling Psychologist with my own practice based in Bangalore. I also deliver online training , counselling and coaching in multiple domains that includes lifestyle issues, career counselling, mental health, relationship, de-addiction and health coaching.
I work as a part of a specialized team of doctors, psychiatrists and health coaches with training in innovative coaching and counselling approaches. For more details on our team please visit the website below.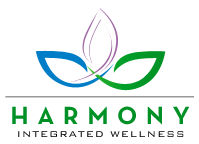 www.harmonywellnessconcepts.com
About Psychotherapy and Counselling
Counselling and therapy provides an opening for us to look at what is that we are experiencing in our lives. We may refer to these experiences as 'depression', 'anxiety', 'stress', relationship and sexuality issues, issues of meaning, 'addiction', conflict, spirituality, life transitions, work challenges, redundancy, separation, bereavement, adapting to a new country or location, and family issues.
It also offers us the opportunity to explore new possibilities in our lives and work through how we might create more meaningful ways of living that move us forward.
Continue Reading...
My Way of Working
My understanding of life is that no one is an expert on living. When we work with a therapist, counsellor or coach, we work with someone we can relate to, who we can connect with, and who we can learn to trust. This, more than any particular approach, technique or ethos, has been recognised, time and again, to be the most important aspect of psychotherapy and counselling. In choosing a therapist therefore, it is imperative that clients 'shop around', and find someone that they can feel comfortable with.
The Existential Approach
The existential approach is a truth-seeking method of facing the challenges of living. It is concerned at a fundamental level with what it means to be human and how we could understand human existence.
"…the purpose of psychotherapy is to set people free." – Rollo May
Fees
An initial consultation is available depending on availability and requirement. Fees thereafter will vary according to length of session and location. Sessions will typically be of one hour duration, although longer sessions are possible. For further information please contact me.
Workshops
Meaningful Living in the Now
A three hours workshop which explores what it means for us to lead a meaningful life.
Basics of Breaking any Habit
A two hours workshop which explores what it takes to break any habit.
De-Addiction for Life
A two hours workshop which explores the various ways of helping yourself come out of substance use, abuse and dependence which includes smoking and alcohol.
Relationship Basics
It explores the basics to a good relationship.
Career Counselling
A two hours workshop which explores where you can be the best you can possibly be.
Contact
If you would like to talk about how I might help you, please contact me on +91-9741899116.
Alternatively please e-mail me at drnitinmehra@gmail.com
To view feedback or to book an appointment on Practo.com Click Here...
.